Allen Self Defense Classes
Beginner Self Defense Classes Enrolling In July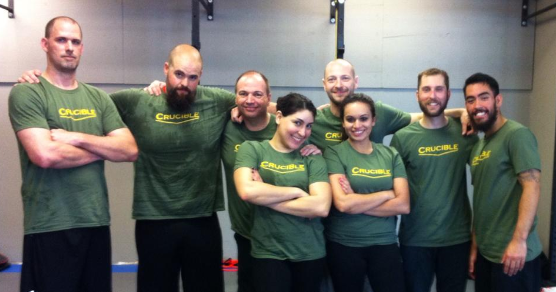 Discover why thousands are turning to Crucible Krav Maga in Allin for Fitness and Self-Defense!
Choose from one of our amazing Self-Defense Courses and learn the techniques of Krav Maga that will get you fit and get you home safe!
Krav Maga has been used in Israel for decades to train military unites in unarmed and armed self-defense tactics, and has been taught to hundreds of units around the world. The techniques you will learn from Crucible Krav Maga in Plano are based in principles of movement, meaning we can apply them to a variety of situations.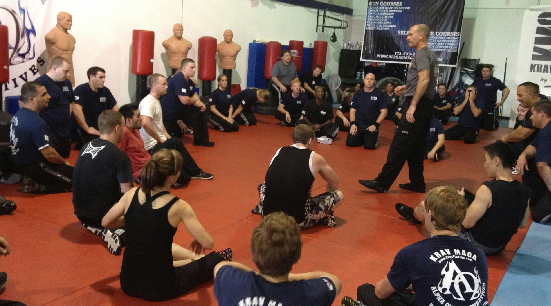 Krav Maga Defenses
Krav Maga is a reality-based self-defense system, that is the official fighting system of the Israeli Defense Forces, and has been used by many US law enforcement agencies. Krav Maga was developed as a means of self-defense during the years of conflict prior to and through World War II. Krav Maga was soon adopted by the IDF as the official training system for their military. Since it's birth, Krav Maga has been continually refined to meet the needs of the modern world and adapted to modern methods of conflict.
Krav Maga is designed as a system to deal with the full timeline of an attack, addressing the period before conflicts, the conflict itself, and what happens after a conflict occurs (pre-fight, fight, post-fight). It incorporates a variety of tactics, defenses, and attacks to accomplish the overall mission: to keep yourself, your unit and your family safe.
In our Krav Maga program, we teach the system in 3D:
Timeline of the attacks
Variations of those attacks
Environment those attacks can happen in
All of these variables affect what can happen during an attack, and ultimately affect what type of defense you use. We will use all of these, and other training tools, to improve our student's ability to respond to stressful situations.
During class you can expect to learn how to defend:
Grabs
Chokes
Knife threats
Knife attacks
Pistol threats
Bat and long weapon threats
Bat and long weapon attacks
Rifle attacks
All of the above standing, in close quarters, in cars or on the ground
All of our instructors are certified by and have trained with Eyal Yanilov (Master 3), the highest ranked Krav Maga instructor in the world.
Krav Maga Strike Lab
Crucible Krav Maga's Strike Lab will guide you through the fundamentals of efficient and powerful striking. The Krav Maga system of self-defense involves defending yourself by attacking back as early as possible. Each day our Strike Lab classes content will relate directly to the Krav Maga Defenses class.
Striking (punching, kicking, knees, elbows, etc.) and movement are fundamental aspects of Krav Maga and fighting in general. If you can strike and move well, it will make every technique you attempt that much more effective. These aspects are so important that we offer a striking course every single day.
Ground Fighting
Ground Fighting is integrated into Krav Maga and into our daily classes. Fighting on the ground i snot our preference, but Krav Maga has a large and well integrated approach to ground fighting, as well as other advanced techniques from Brazilian Jiu-Jitsu and wrestling. Fighting on the ground can be a completely different experience from other positions. In this course we will cover advanced versions of:
Take downs
Escapes
Chokes
Ground fighting
Advancing your position
Multiple attackers
Weapons attacks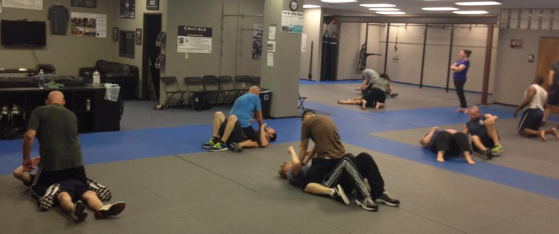 Ground fighting is not just take downs and submissions. Any attack, whether it be with a knife, baseball bat, or gun, and be done while you're on the ground. Our Krav Maga classes in Plano will quickly improve your overall athleticism, and get your Krav Maga techniques more fluid and crisp.
Women's Self-Defense
Get Fit and Go Home Safe!
This incredible Women's Self-Defense class will teach you the skills and techniques to protect yourself by learning Krav Maga techniques that will help you in a violent confrontation. Krav Maga uses instinctive reflexes, natural inertia, and constant movement to defend, neutralize and overpower opponents. Regardless of a person's age, strength, fitness level or fighting experience.
We hold a special course for ladies only once per month. It is open to non-members and consts $15 for a 90-minute course. We teach a variety of techniques and life saving skills during these interactive courses.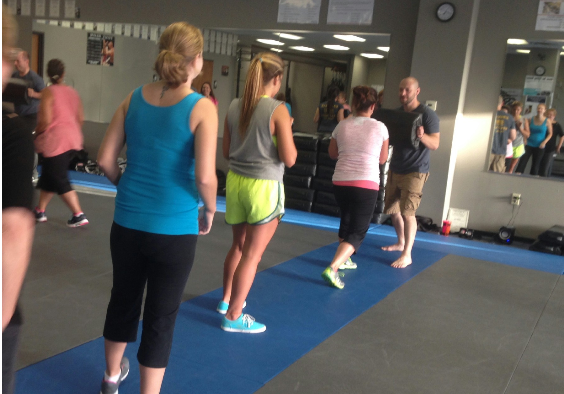 GET STARTED TODAY AT CRUCIBLE KRAV MAGA IN ALLEN!
There is nothing more important than your safety. If you'd feel better knowing how to protect you and yours. PLUS build an amazing buff body in a fun and rewarding way, then get started today with Crucible Krav Maga in Plano.
To get more information about Plano Krav Maga, simply scroll up and fill in the request box on the right-hand side.