Allen Seminars and Workshops Classes
Beginner Seminars and Workshops Classes Enrolling In July
Concealed Handgun License Classes
* This is a 4-6 hour course, taught at our PLANO location. Shooting is done at a nearby shooting range.
It is our opinion that everyone should have their Concealed Handgun License and learn to properly use their weapons. Our CHL courses allow you to get the knowledge you need to properly carry your handgun, get your license, and do it in a fun an effective way.
This is not a death by slide show course! You will be at our training facility in Plano, allowing you to learn in a comfortable environment. We integrate firearms into our courses on a daily basis, and this course is a natural extension of those classes.
As part of this course you will learn:
Concealing Handguns
Safety on the Range
Drawing for Accuracy
Movements in All Directions
Target Selection
Shooting from Positions
Clearing Jams
Changing Magazines
Weapon Retention
Usage of Pistol as Blunt Instrument
We do the shooting qualification at a local range where we have negotiated an inexpensive rate for you. When you leave you will have all the paperwork you need to submit your license request to the State of Texas.
Check our EVENTS PAGE HERE for the next CHL Course.
Escape and Evasion
* This is a 6-7 hour course taught at our PLANO location. The practical is held at the Collin Creek Mall, which is across the parking lot.
You are being tracked and need to get away. Maybe, you've been caught. Your family is being threatened, what do you do? Within seconds you could find yourself in a very bad situation, bound and being taken away. You are being kidnapped.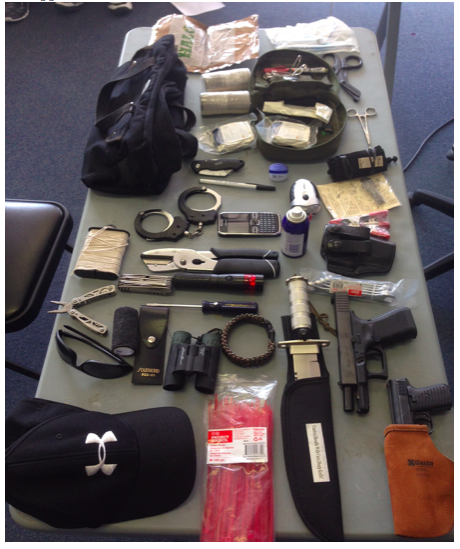 Unfortunately, these situations are more common that you might imagine. The number two location in the world for kidnappings is Phoenix, Arizona! The person(s) kidnapping you might be trying to negotiate a ransom for your release, forcing you into slavery, or as collateral for bargaining. Anyway you look at it, you need to have a plan to escape quickly.
What if you get that voice in the back of your head that you are being tracked? Is someone following you? You might have seen that person before, but you aren't sure. What do you do while being tracked to prevent being assaulted or taken? Or perhaps you have escaped a kidnapping, and are on the run. The last thing you want is to be recaptured. How do you communicate securely with your family or the authorities? How do you evade being re-captured?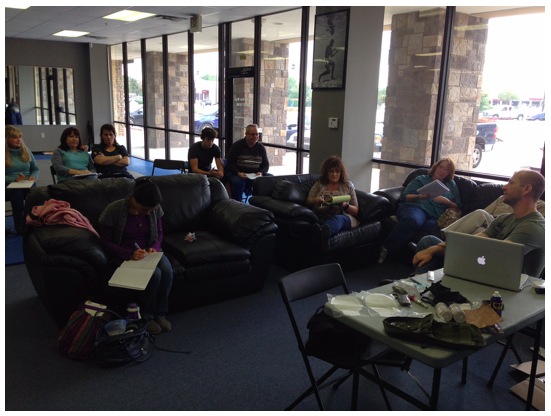 You might also have a former partner who is tracking and threatening you. The difference – they know you, your habits and how to follow you more effectively. You need a plan of action, and quickly.
In this Advanced Escape and Evasion Course you will learn:
The keys to staying off the grid
How to conceal yourself
What gear to have on yourself, in your car, at home or cached
How to assume different identities
Escaping bindings like duct tape, rope, zip ties, and hand cuffs
Setting up caches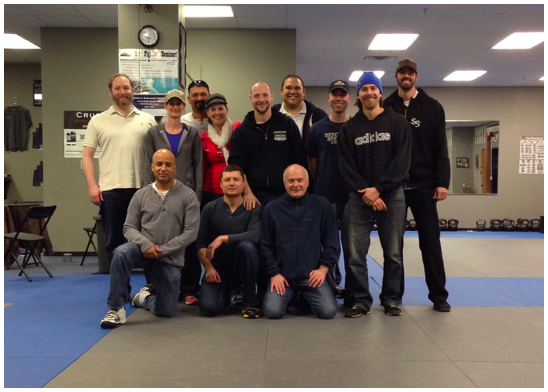 We finish this course with a live 2 hour practical, in a crowded public area where you are forced to use your new skills under (controlled) stress. We want you to be able to use what you are learned in real life.
Check our EVENTS PAGE HERE for the next E&E Course.
Casualty Care Course (CCC)
* This is a 3-4 hour course taught at our PLANO location. All work will be done onsite.
Our unique CCC course is designed for everyday, non-medical individuals who want to know what do in a medical emergency.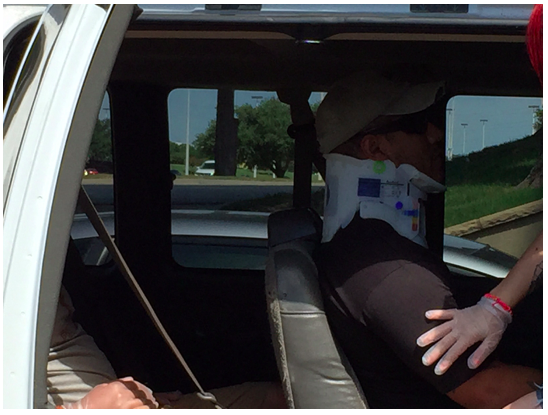 The situations we address:
Proper direct/indirect pressure on wounds
How to apply a tourniquet
How to pack wounds
Airway and respiratory issues
Moving and assessing casualties
How to equip a trauma kit
How to use the equipment in a sample trauma kit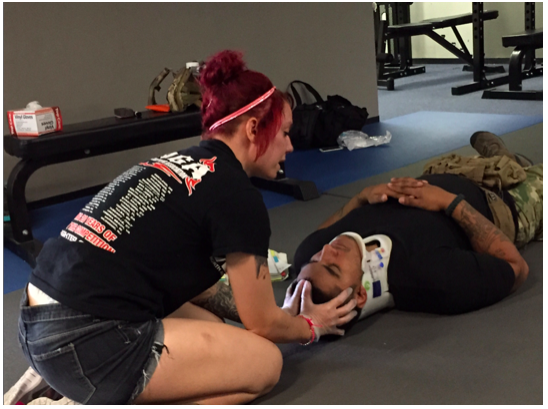 This course goes above and beyond 'First Aid.' Imagine you come across a major car accident, or someone nearby has been shot…what do you do to save their life before trained medical personnel arrive? What if you are someone you love is injured in an altercation? Wouldn't you want to know how to save their life?
We highly recommend taking this CCC course so that you are able to help in the event of an accident or emergency.
Check our EVENTS PAGE HERE for the next CCC course.
CPR Certification
Learning CPR (Cardiopulmonary resuscitation) is a skill that everyone should have. The number of situations where knowing CPR can be useful is almost too long to list.
Crucible has in house CPR instructors that can add CPR to almost any course we offer if asked, and we also do CPR courses as part of our seminars schedule.
Check our EVENTS PAGE HERE for the next CPR course.