Allen Women's Self Defense Classes
Beginner Women's Self Defense Classes Enrolling In July
At Crucible, we have a huge focus on providing women with self-defense training. We have a large, strong and vibrant group of women training in our daily classes. We also offer monthly women's self defense courses, and are highly active in the local community with events, charities, and workshops.
If you have a group of women who would like a custom or onsite course, please let us know!! To find out more, please contact us at 469-777-8288 or fill out a Contact Us form and we will get back to you quickly. Alternatively, you can email mike@cruciblekravmaga.com.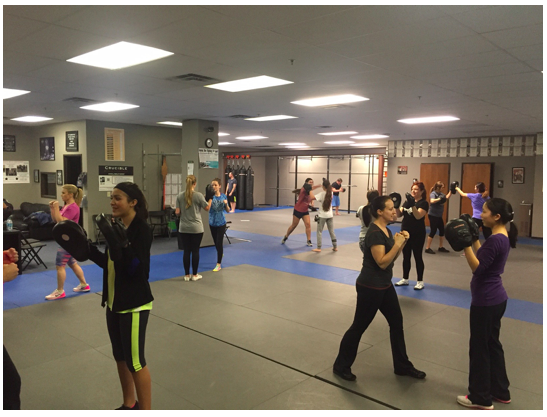 What is involved in women's self defense workshop? We will cover some or all of the following:
Situational awareness drills – how to keep your head on a swivel
Striking and combatives – how to fight back
Krag Maga based self-defense – how to defend certain grabs, holds, chokes or attacks with knives or guns
Soft skills – how to move and maneuver while defending and attacking
Summary drills – using your new skills under light stress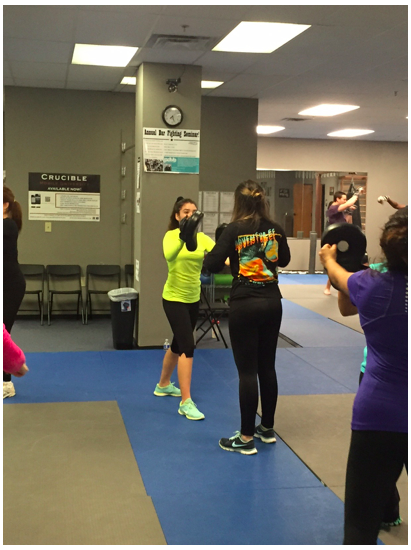 We understand that some women may have experienced trauma in their past. These courses are always taught in an open and friendly way to reduce the stress that might otherwise occur.
Check our EVENTS PAGE HERE for the next Women's Self Course.